Hallo meine lieben,
heute zeig ich euch mal meine Nagellack Hauls die sich wieder angesammelt haben. Darunter sind Dm Hauls, Rossmann, Tk Maxx , Aldi Süd und zwei Bestellungen.
TK Maxx Haul:

Green on The Runway,
I Sea You Wear OPI
Nothin` Mousie `but It
Visions Of Georgia Green
Show You Care


DM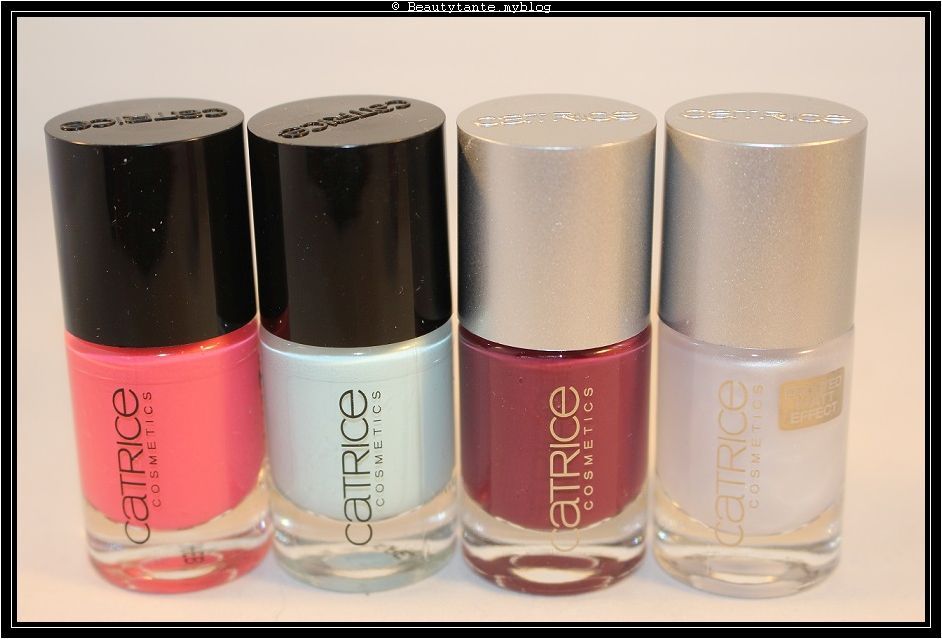 107 Robinson Coralsoe
113 You R On My Mint
LE Rough Luxury:
C02 Rustic Red
C01 Frozen Flows


LE Graphic Grace:
C01 Geometric Greys
C02 Straight Style
C03 Functional Forms
C04 Graphic Glaze


LE The Future is mine:
010 Silver lining
020 milky way
030 polar light
040 solar eclipse



LE Magical Illusion:
Holo Nail Top Cpat
020
030
040
050
060

LE Valentine -Who Cares?
01 L.o.v.e. Blah Blah Blah
02 Talk to the Handy
03 Crew Love is True Love
04 Love is in The Air- Don`t Breathe



LE Colour & Care

02 I Care for you
03 happy nails
04 lean on me
05 you made my day


Rossmann und DM:

LE Hollywood Fever:
04 Me& My Oscar
02 Love Angeles

601 Alluring Blue
603 Happy Style
308 Shiny Day
Peel off base Coat

540 Combustealble
100 Top Coat



Aldi Süd:

01 Gold
02 Silver
03 Bronze



Bestellung 1:

4 Purple Dazzle
9 Orange Dazzle



Bestellung 2:

02 Blue Skyfall (Million Brilliance)
03 Let`s Get Lost In Vegas (Milion Brilliance)
07 Be My Mermaid (Liquid Metal -Matt)
05 I`m Legend Berry (Liquid Metal -Matt)
05 Plum Fiction (Million Brillance)
06 LIlacLike (Liquid Metal -Matt)