Hallo ihr lieben
Ich habe wieder etwas gesammelt und will euch heute meine neu gekauften Nagellacke zeigen
Von Tk Maxx, Rossmann, Dm, Aldi Süd und Amazon. Ich bekam vor einiger Zeit von einer ganz lieben Person eine kleine überraschung mit ein paar Nagellacke, diese sind hier auch dabei.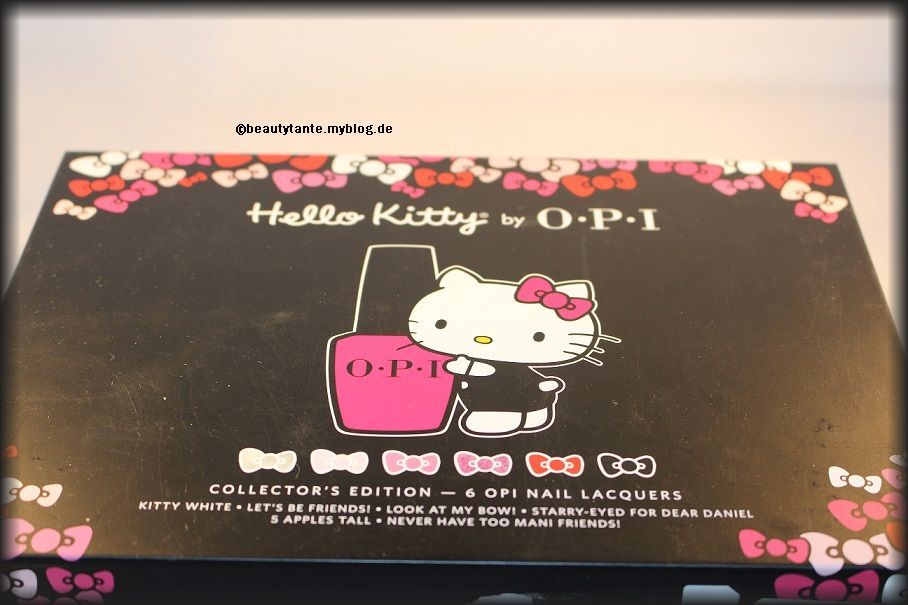 Kitty White,
Let`s Be Friends,
Look at my Bow,
Starry-Eyed for Dear Daniel,
5 Apples Tall,
Never Have Too Mani Friends.

Let`s Be Friends,
Charmmy & Sugar

China Glaze
1003 Shocking Pink
1089 I`m whith The Lifeguard,
1012 Rose Among Thorns
1011 Flying Dragon
1015 Cel Tic Sun

721 Custom Kicks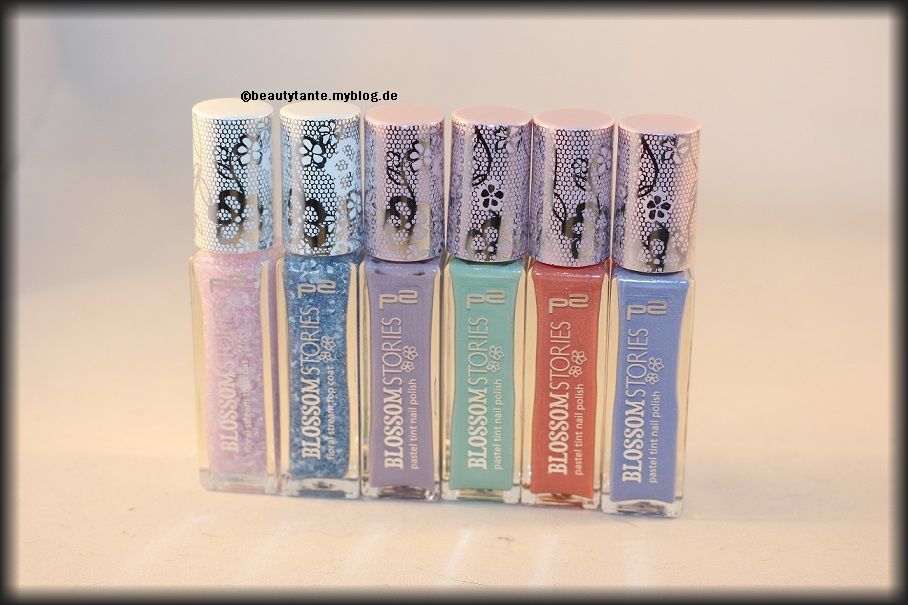 P2 Blossom Sotries

010 flowery meadow
020 sea of blossoms
030 hazy lilac
010 spearmint
040 sweet apricot
020 glazed celadon


Rival de Loop Young Flower Mania

01 picnic date
03 beach babe
02 up up and away
04 grasshopper
05 fairytale
07 Blue Lagoon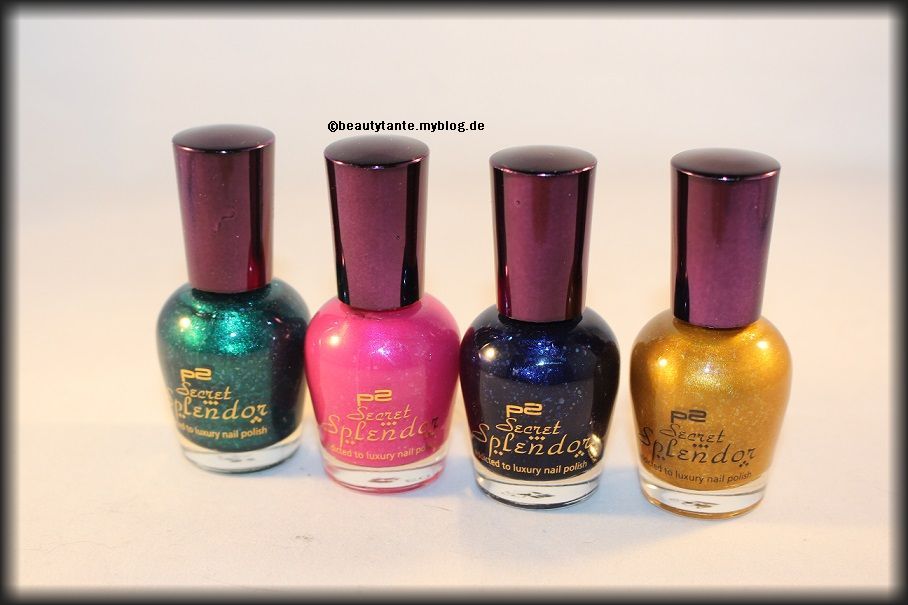 P2 LE Secret Splendor
040 opulent sapphire
010 pink diamond
020 illustrious opal
030 gold gem

Catrice LE Zensibility:

C05 Torqouisensai
C02 Sheer Silence
C03 Zensible Rose
C04 REDiant Energy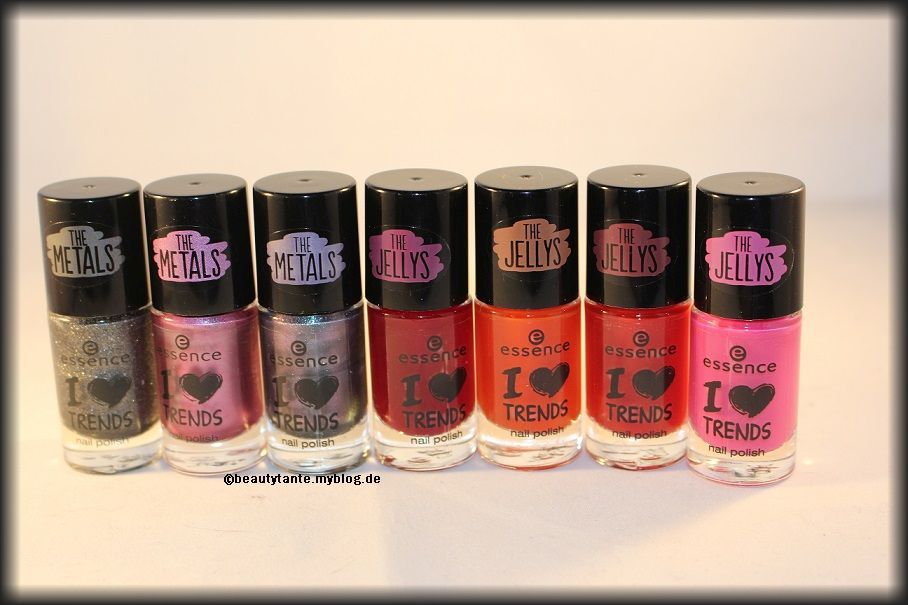 Essence The Metals:
44 rebel at heart
34 turn uo the volume
24 chrome paradise

Essence The Jellys:
32 hot jungle fever
26 moring sunshine
28 fruity passion
31 amazonista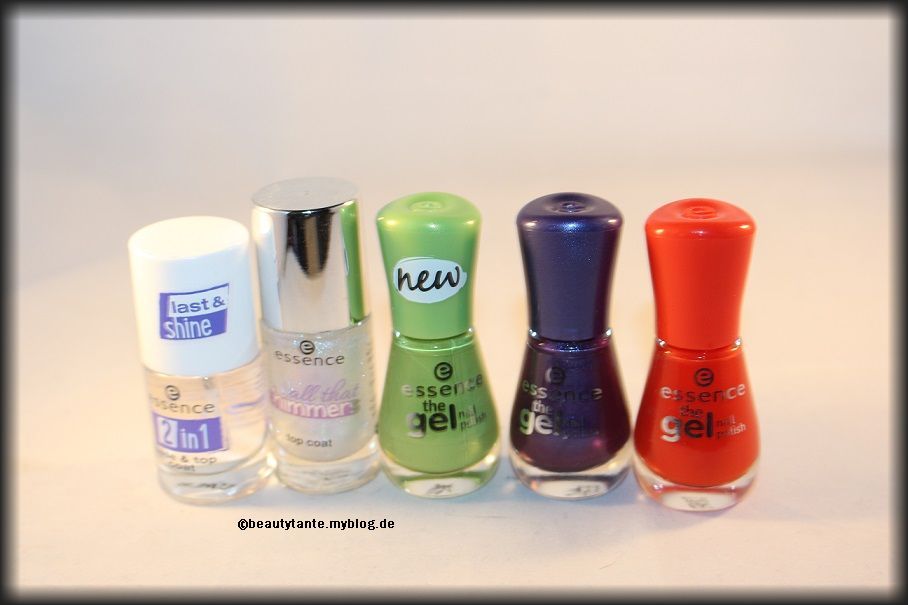 last & shine 2in1 Base &Top coat
29 make a wish top Coat
65 good limes
23 wonderful
18 i don`t care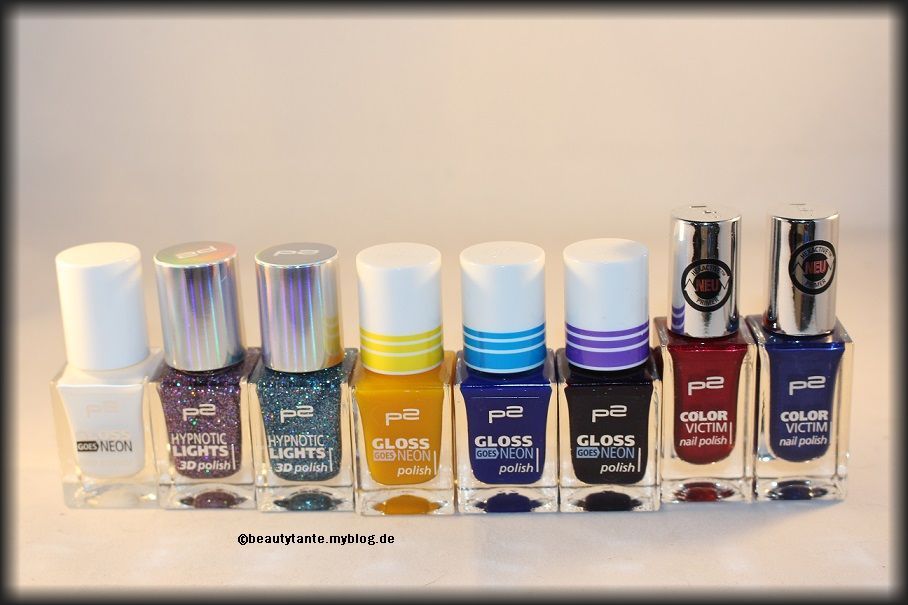 P2 Gloss Goes Neon
color activator
P2 Hypnotic Lights 3D polish
060 rainbow fuel
080 pool glow
P2 Gloss Goes Neon:
010 spaceshot
070 skycoaster
060 Caroousel
P2 Color Victim:
650 fever
339 electrifiy my night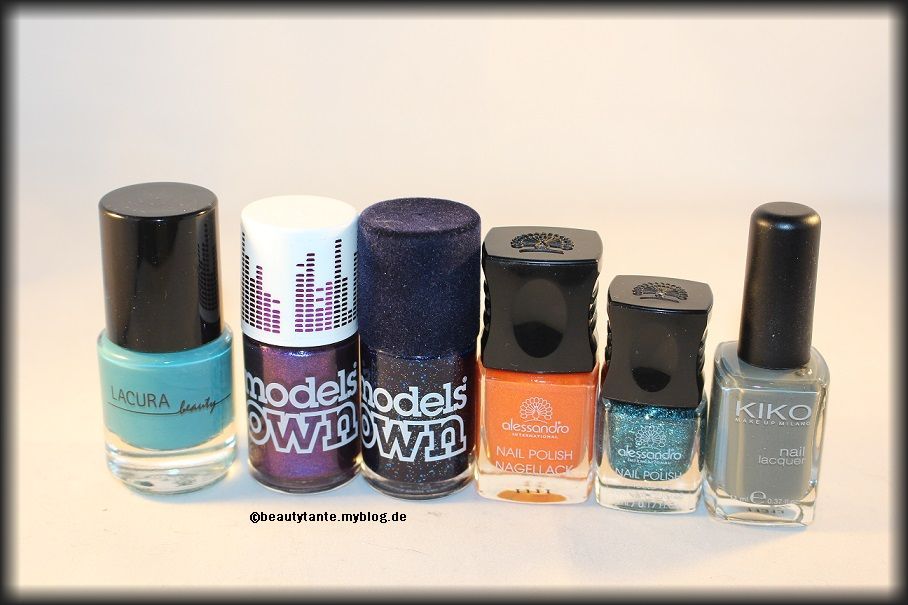 Lacura (Aldi Süd)
134 magic mykonos
models own:
Roxy
Valeriam

alessandro:
Long Island Ice Tea
Leider kein Name
Kiko:
348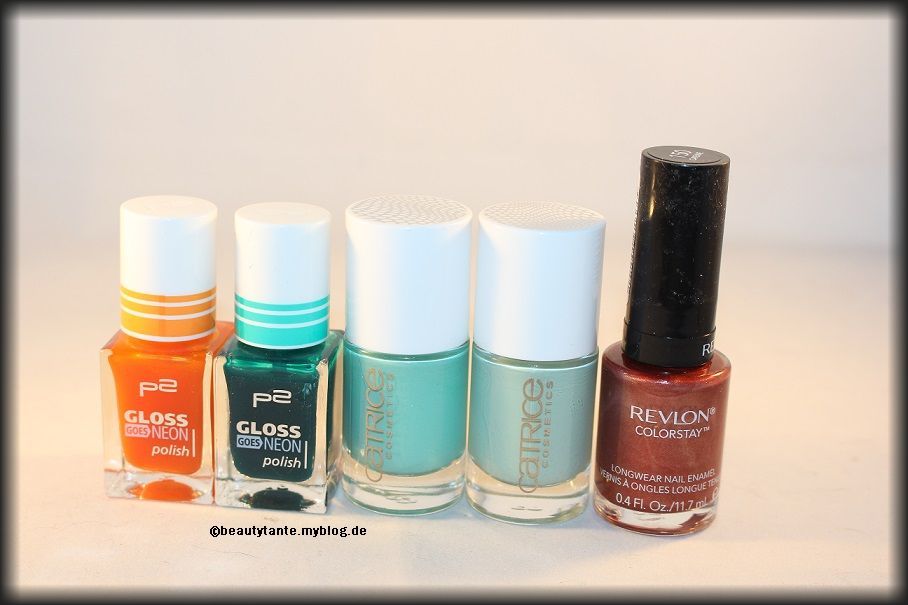 P2 Gloss Goes Neon Polish:
020 bumper car
080 ferris wheel

Catrice Net Works LE:
C05 Green NETtraction
C04 Mint Mashup

Revlon:
150 Cayenne

LAYLA Hologram Effect:
07 Ocean Rush
09 Gold Idol
10 Emerald Divine

Rival de Loop Young Little Paradiese - Faiy Dust LE:
01 Secret Garden
04 Soft Blossom
03 Blue Hawaii
02 Floral Magic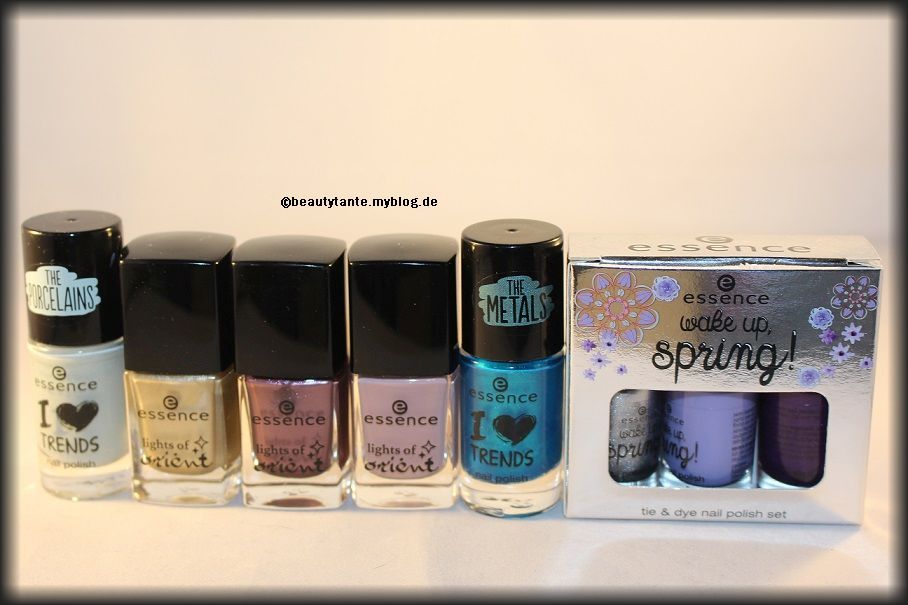 Essence : The Porcelans
50 make up your mint

Essence lights of Orient:
01 Golden Gate To Orient
02 The Sultan`s Daughter
03 Princess Jasmines Choice

Essence : The Metals
35 rock my soul

Essence Wake up, spring LE

02 spring a-ling a-ling
essence :
32 fizzy freeze
Trend It Up Touch of Vintage LE

020
040
050

Summer Rush:
010

Essie:
Starry starry night